Arts Education Programs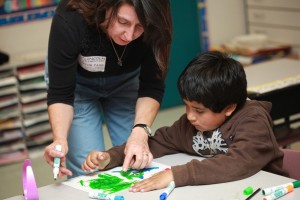 The Madera County Arts Council's Arts Education Program serves school-age students in Madera County as well as providing programs for adults.
Primary and Secondary School Programs:
MCAC's Art Education emphasizes providing visiting-artists in county elementary schools by collaborating with city and county schools, parent teacher organization and local foundations. With their support, the Madera County Arts Council brings the Arts to elementary students boosting student motivation, providing both academic and social benefits, and revitalizing the arts in public schools.
MCAC artists work from the Visual and Performing Arts Content Standards for California Public Schools (VAPA) in creating their formal lesson plans, and strive for sequential standards-based programs. Through consultations with the teachers at each school, MCAC artists integrate visual arts with the regular curriculum to enhance student learning, while introducing students to art concepts in drawing, photography, weaving, sculpture, watercolor, acrylic painting, and collage, at grade appropriate levels…
• NEA's Poetry Out Loud brings professional poets, lessons, and performances into 8 area high schools. The public is strongly encouraged to attend the annual recitation. Finalists are selected to represent each school in the county. In February of each year a county-wide recitation contest is held to determine which student has the opportunity to compete in Sacramento for a college scholarship and a chance to go to Washington for the national finals. High school students interested in participating in the February 2012 competition should contact their high school English or Drama Departments.
• Each March MCAC organizes a Youth Art Month show of artwork by students from area high schools at the Circle Gallery.  Student artwork is featured in a showcase in the lobby of the Madera County Government Center for the month of March.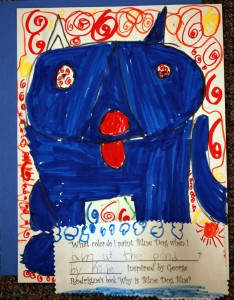 • MCAC provides scholarships each year to area high schools seniors planning college level studies in the Arts. This scholarship money comes from private donations to MCAC and is distributed by Board members to an average of 5 students per year. MUSD, GVUSD, YUSD, CSD high school students should see their guidance counselors for scholarship application information. Individuals interested in donating directly to the scholarship fund should contact MCAC at 559-661-7005.
Lifelong Learning Opportunities:
• MCAC sponsors/cosponsors various artist education workshops,
, et al.