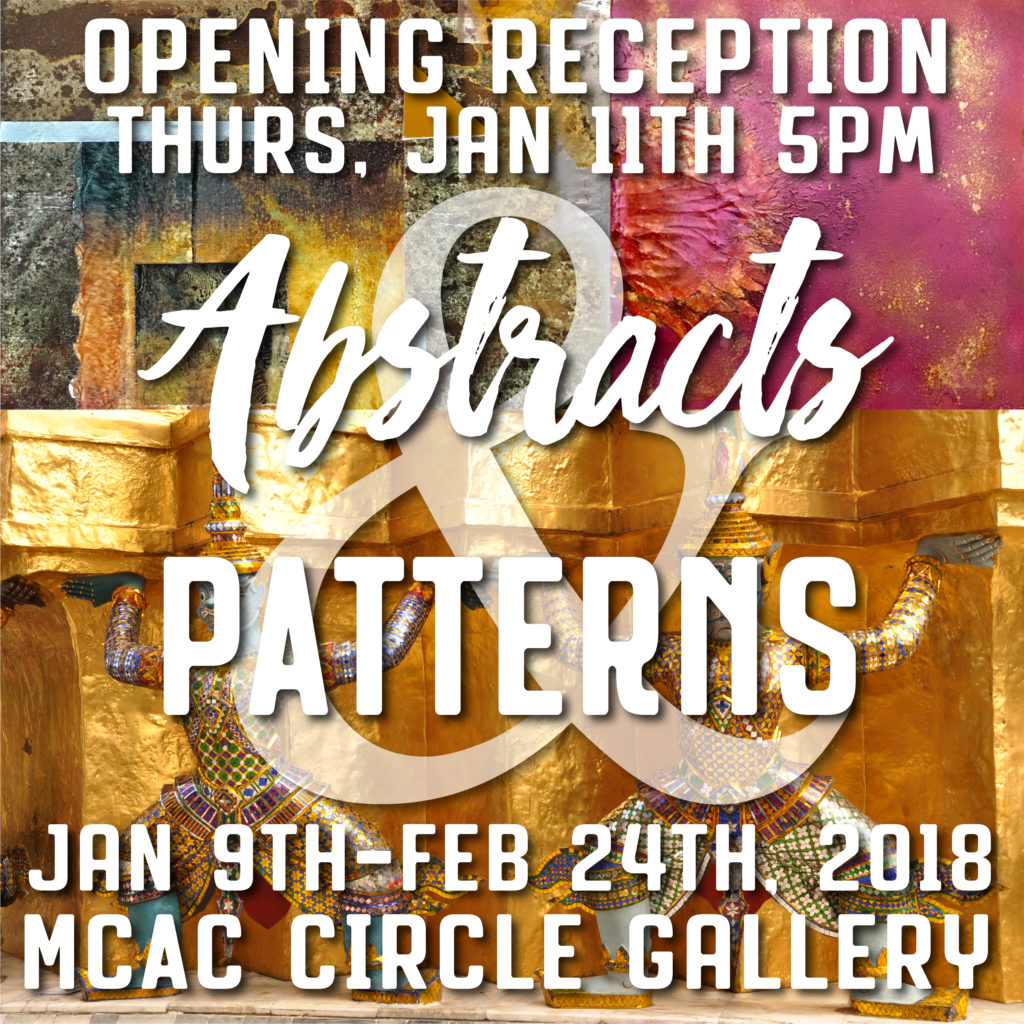 Our next exhibition theme is Abstracts & Patterns and our artists have outdone themselves with stunning examples of contemporary interpretations of abstraction and use of pattern. Please join us in kicking off the new year with this gorgeous exhibition.
You are invited to eat, drink and chat with the artists at our
Opening Reception on Thursday, January 11, 2018 at 5:30 p.m.!